VOM HÄSSLICHEN ENTLEIN ZUM STRAHLENDEN SCHWAN
Von einer 1-Zimmer-Altbauwohnung zu einem hellen, offenen Cityloft.
From an old Single-room-apartment to a light filled city loft.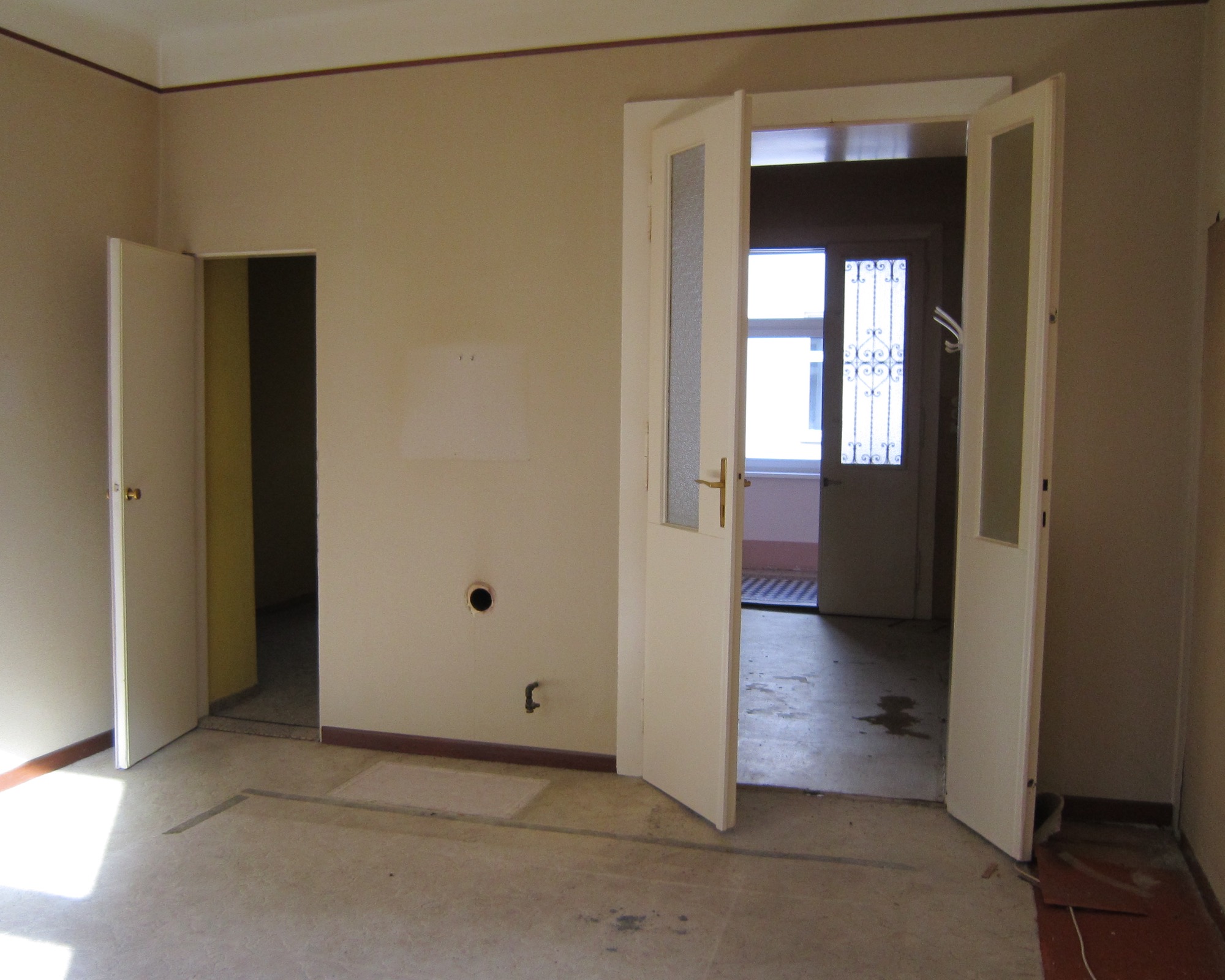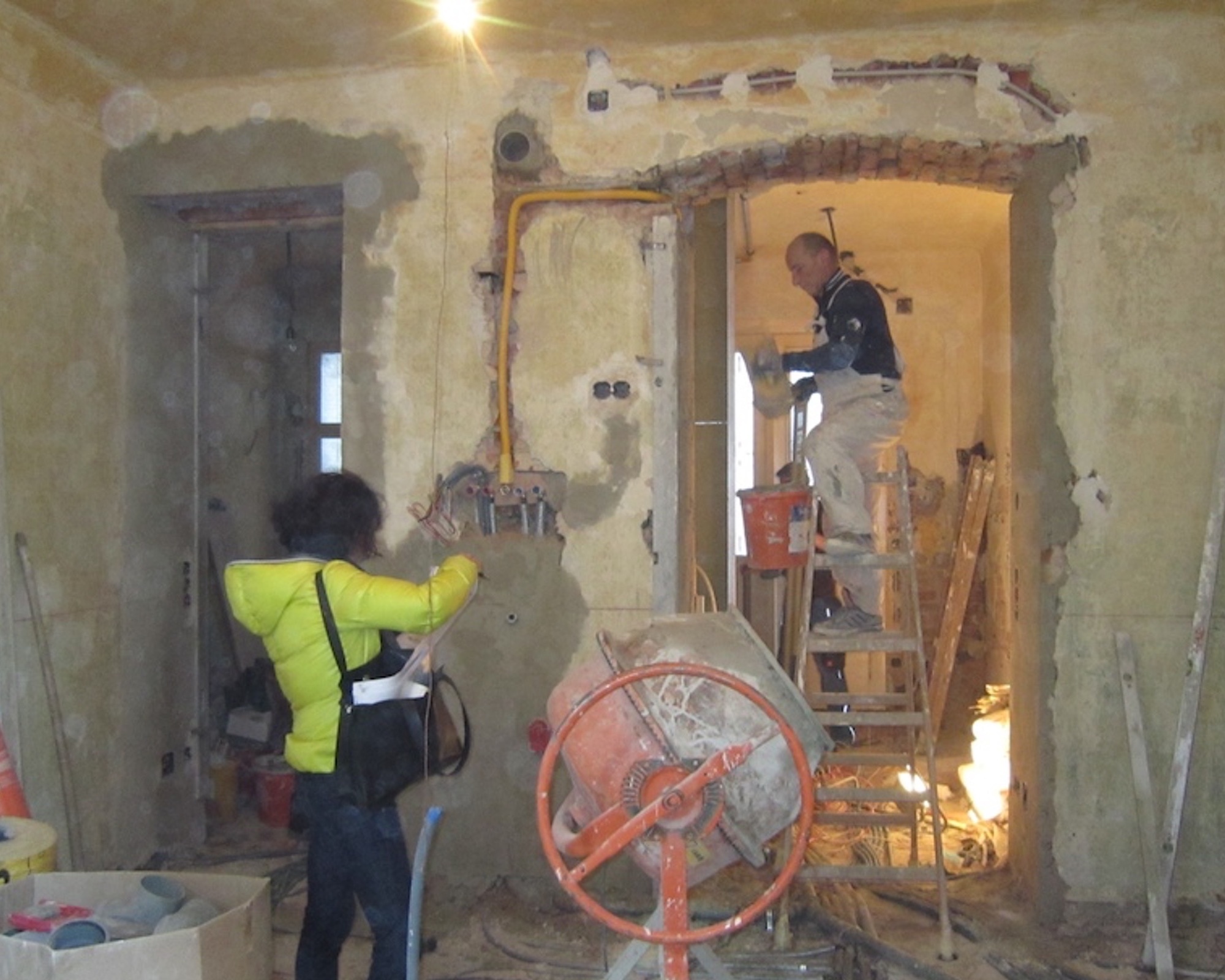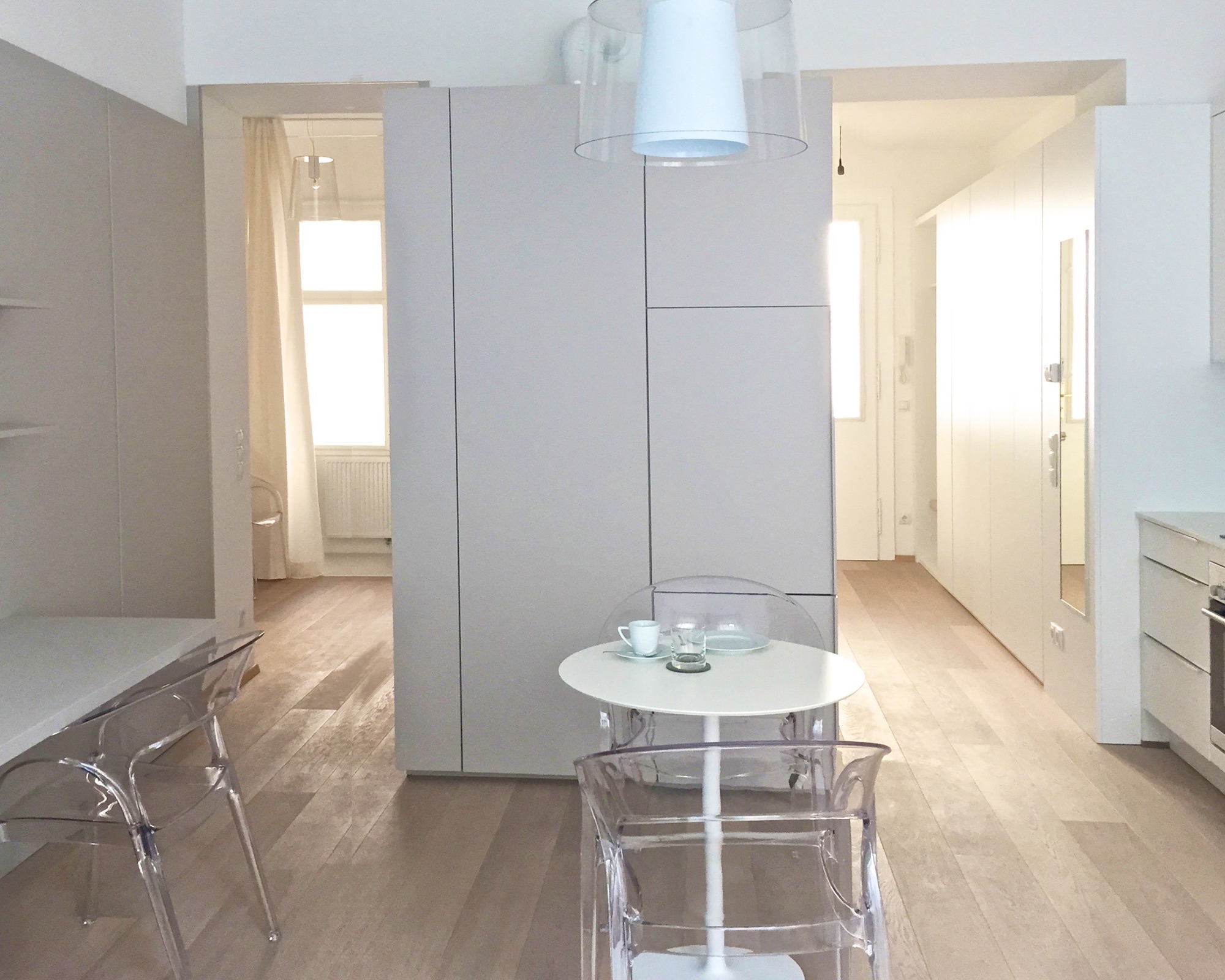 Der Loftcharakter entsteht durch helle Grundtöne, warme Materialien und große Lichtöffnungen.
The typical loft character is generated by bright tones, warm materials and large openings to the light.
Links/left:
Blick ins Wohnzimmer. / View into the living area.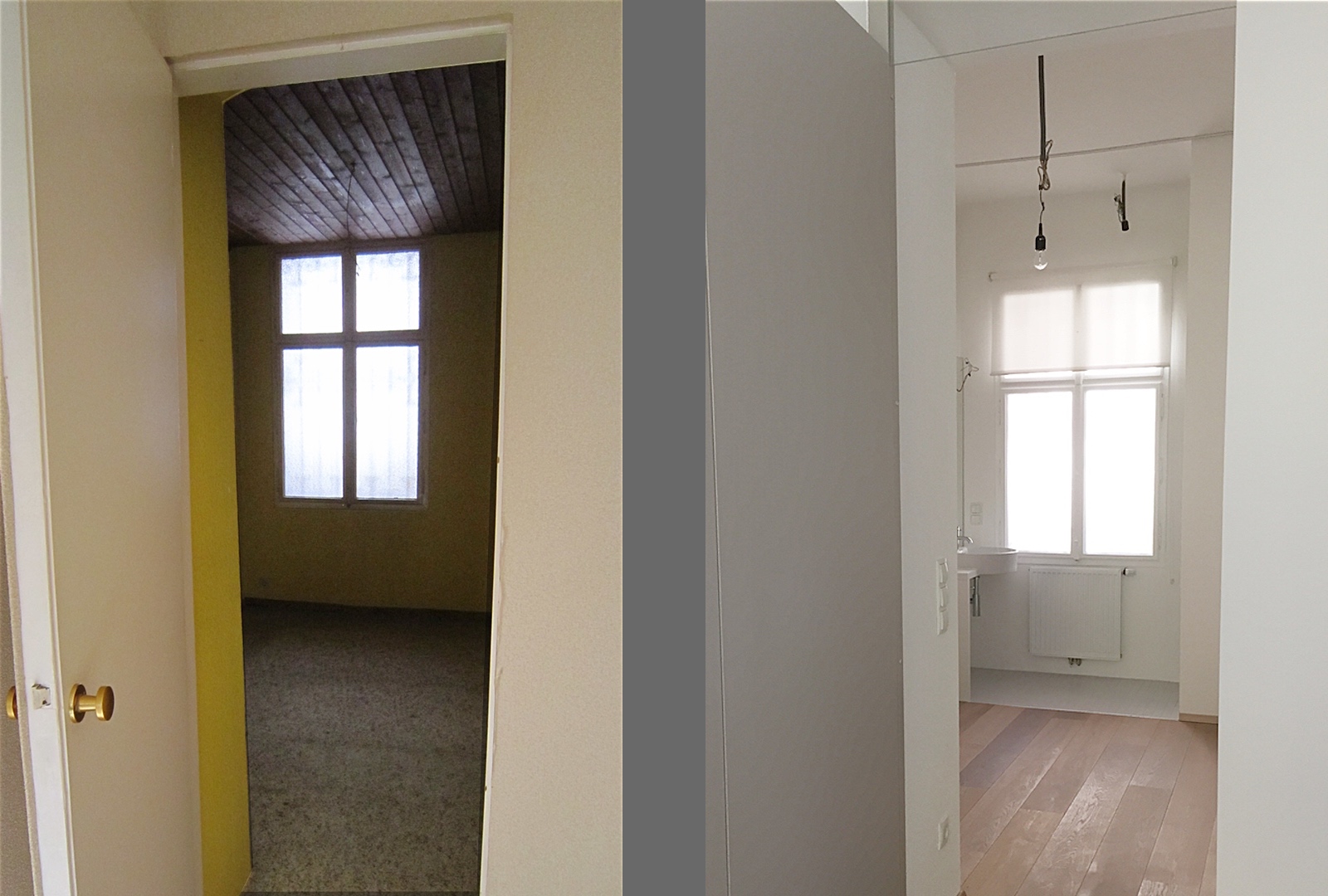 Rechts/right:
Blick zum Schlafzimmer/Bad. / View to sleeping area/bath.
Von der Gangtoilette und der Schlauchküche zu einem Luxusloft.
From an outside-toilet and a substandard kitchen to a luxurious loft.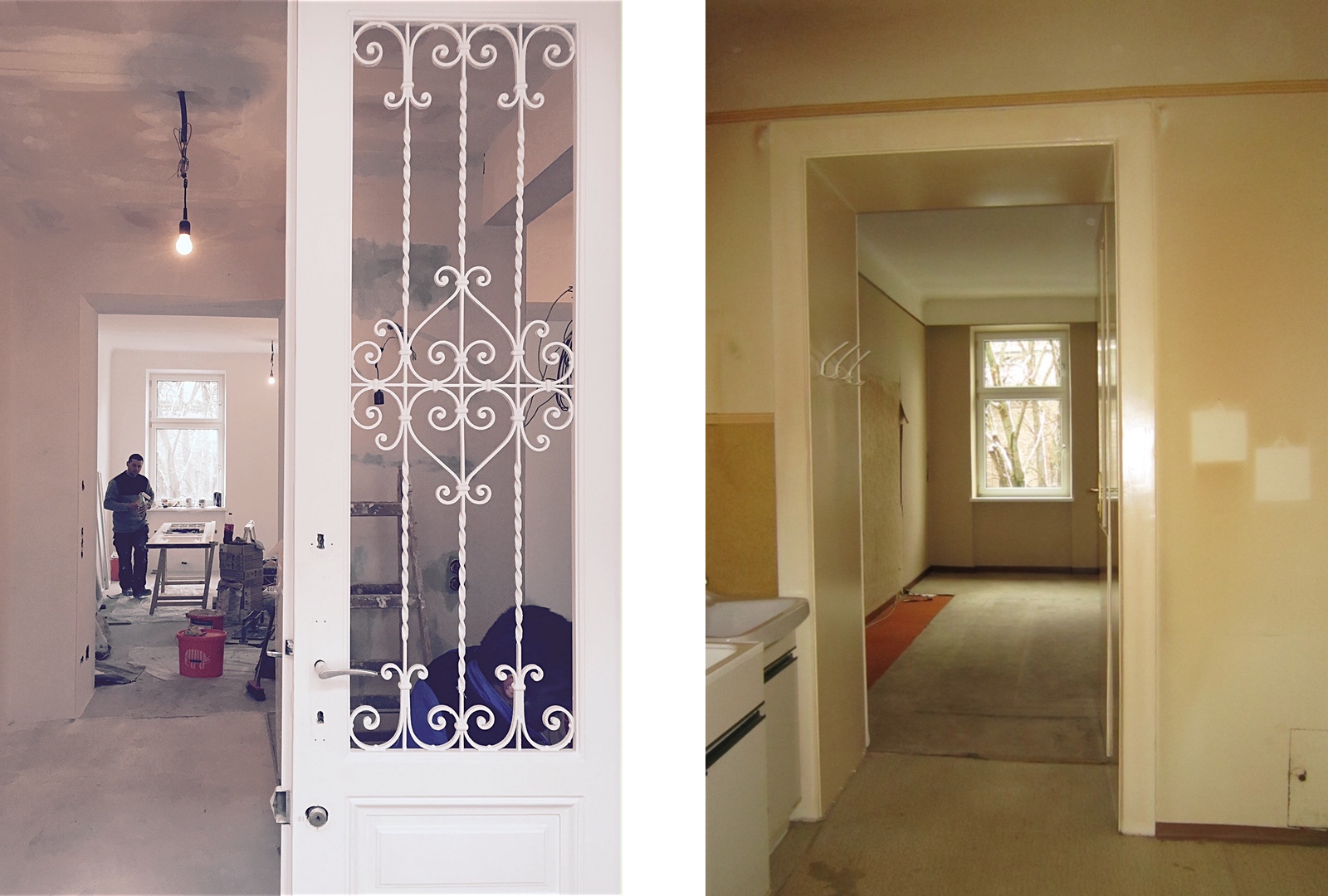 Links/left:
Sanierung Altbau im Gange. / Refurbishment is going on.
Rechts/right:
Geradlinig, elegant. / Straight, elegant.