Von einer kleinteiligen Wohnung zu einem offenen, großzügig wirkenden Sonnenschein-Loft.
From a narrow chamber to a spacious, open plan sunshine-loft.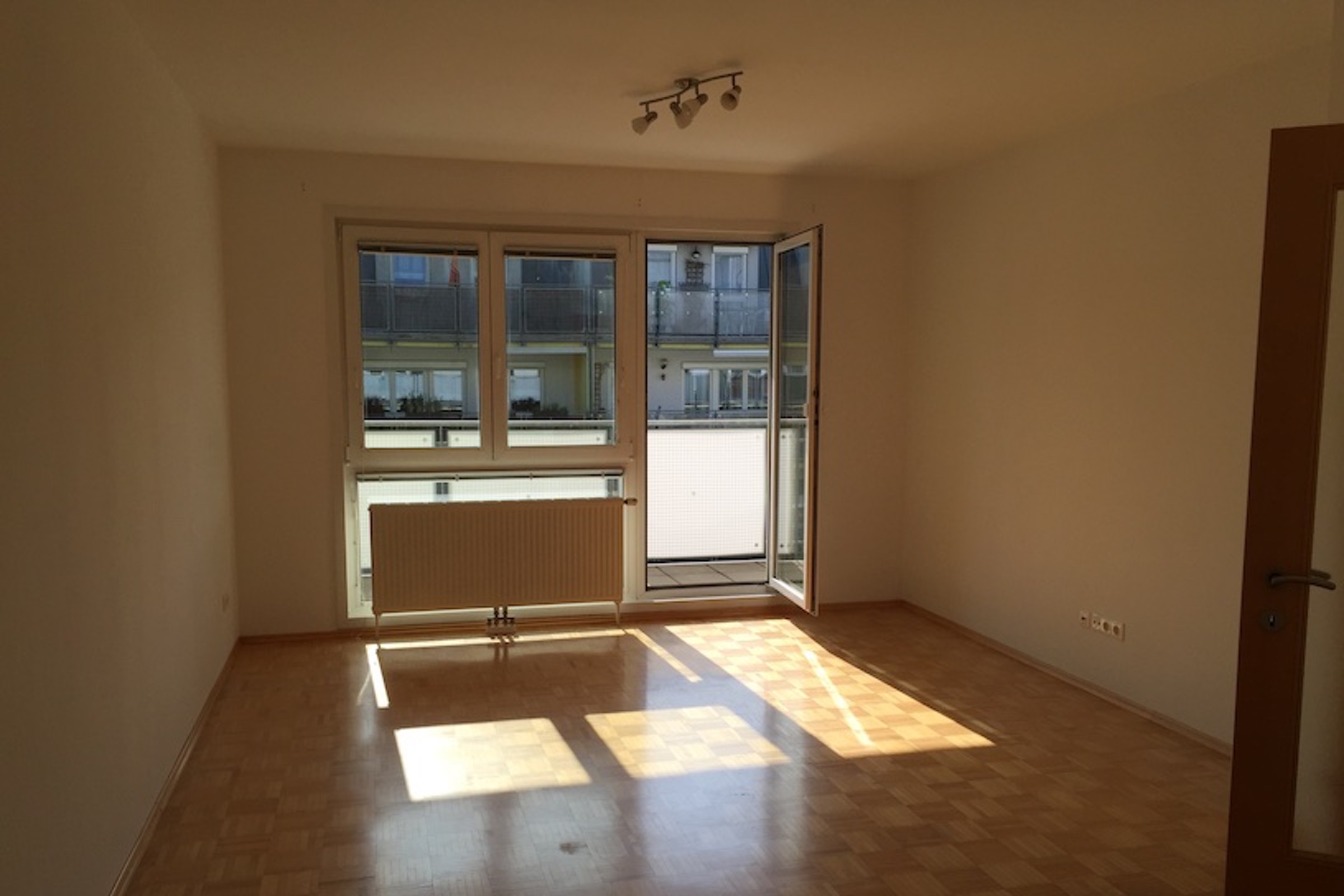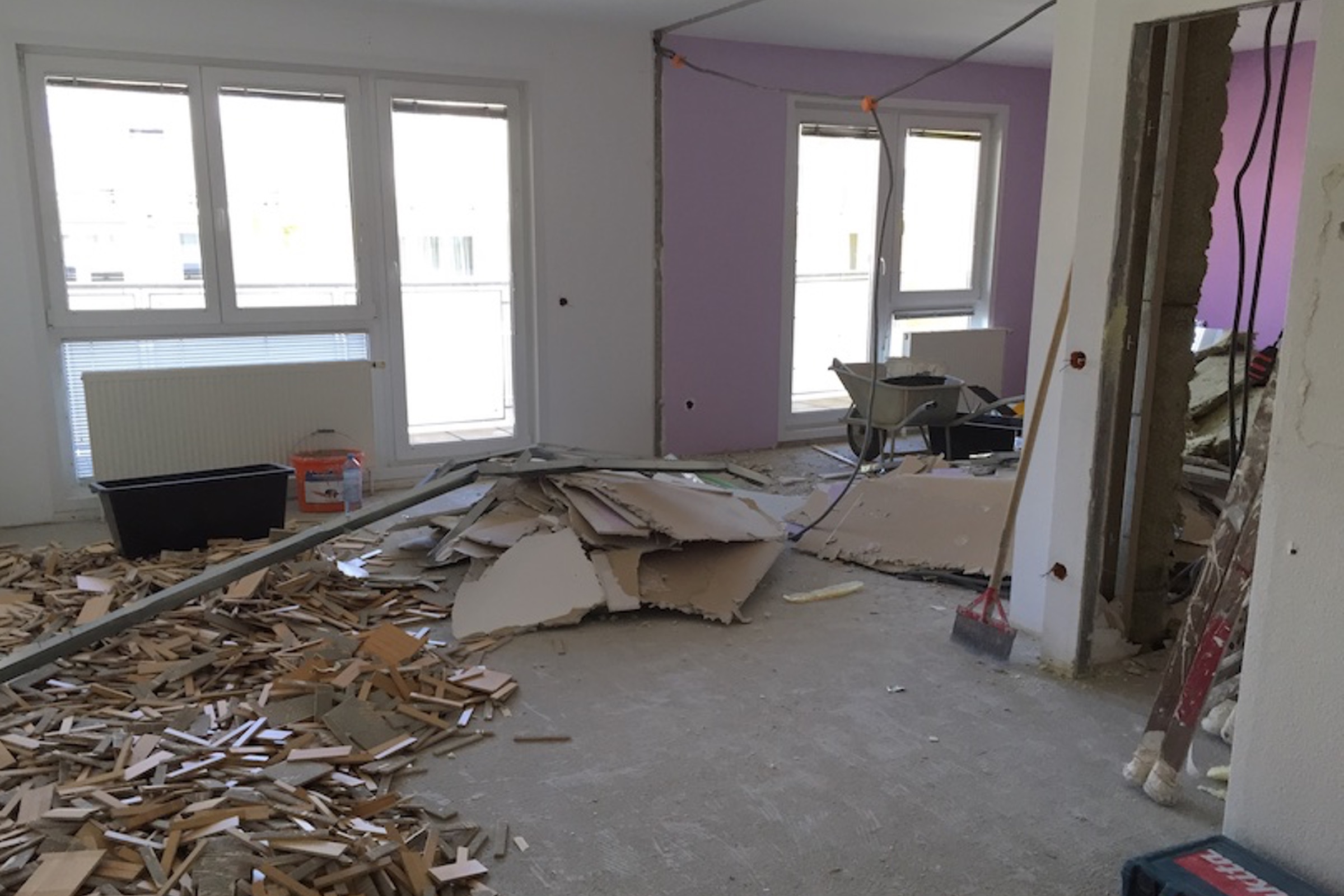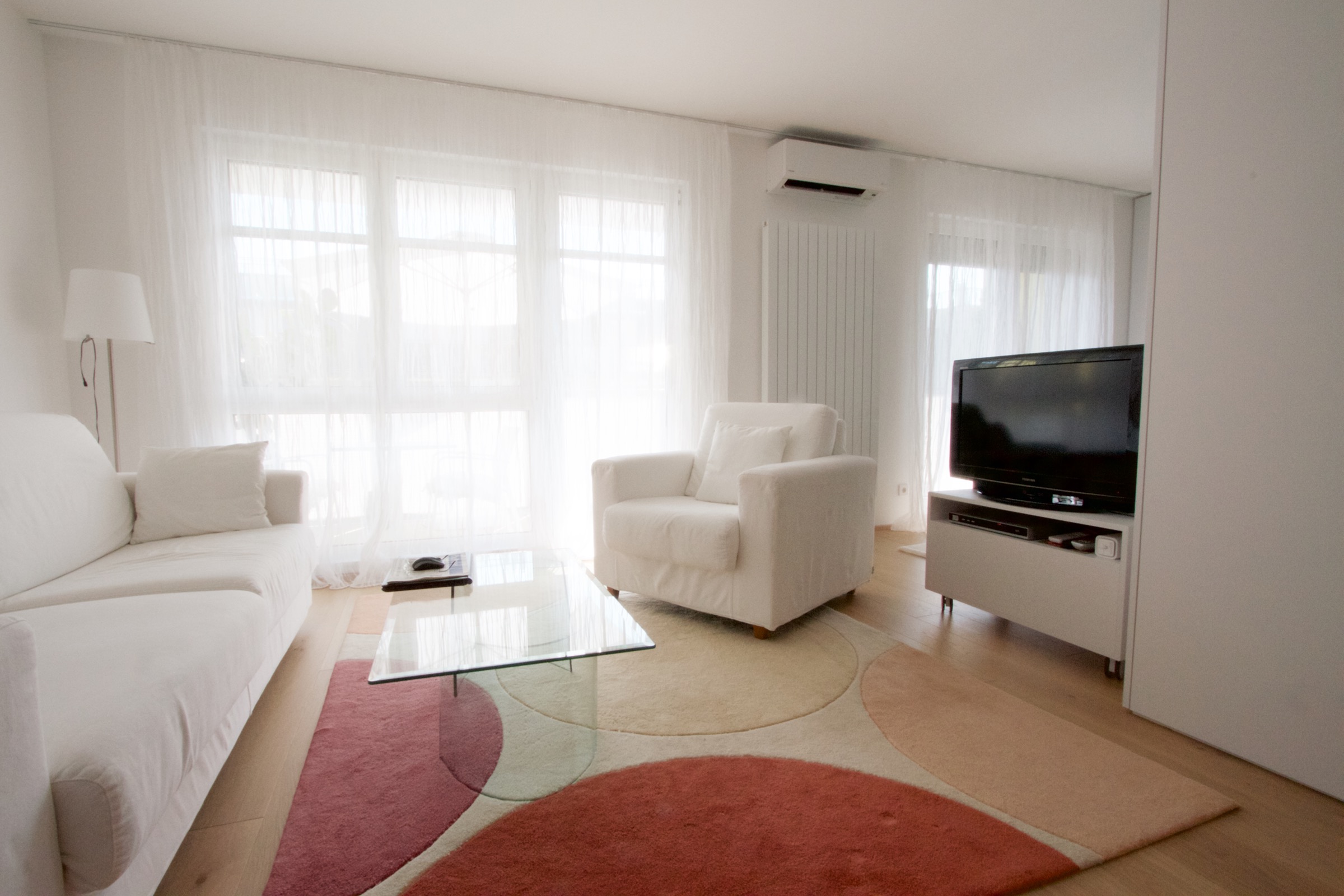 Von einem überfüllten, bedrückenden Eingangsbereich zu einem freundlichen, aufgeräumten Entré.
From a crammed, depressing entry to a friendly, clean entrance.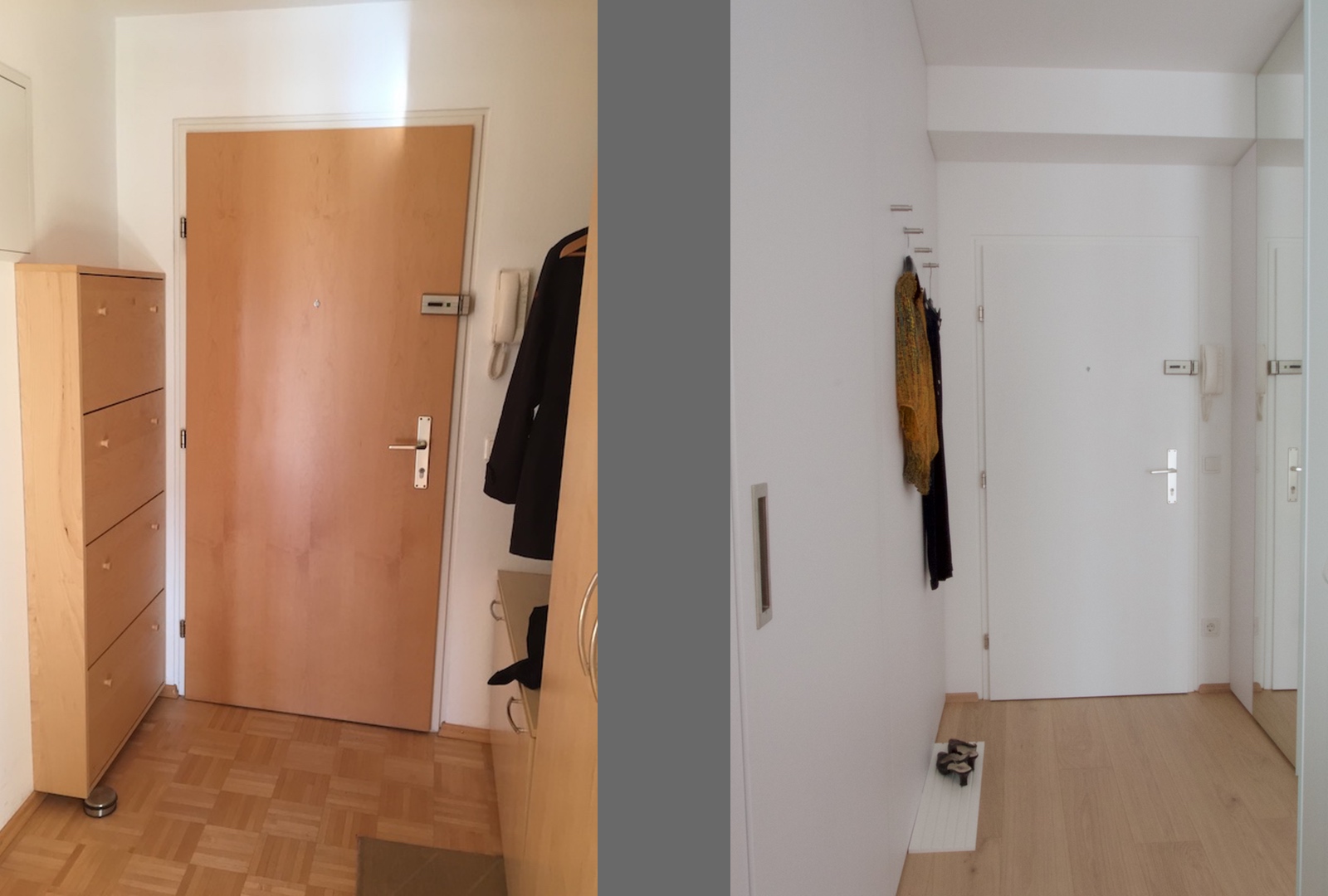 Links/left:
Blick zur Garderobe. / View towards the coat rack.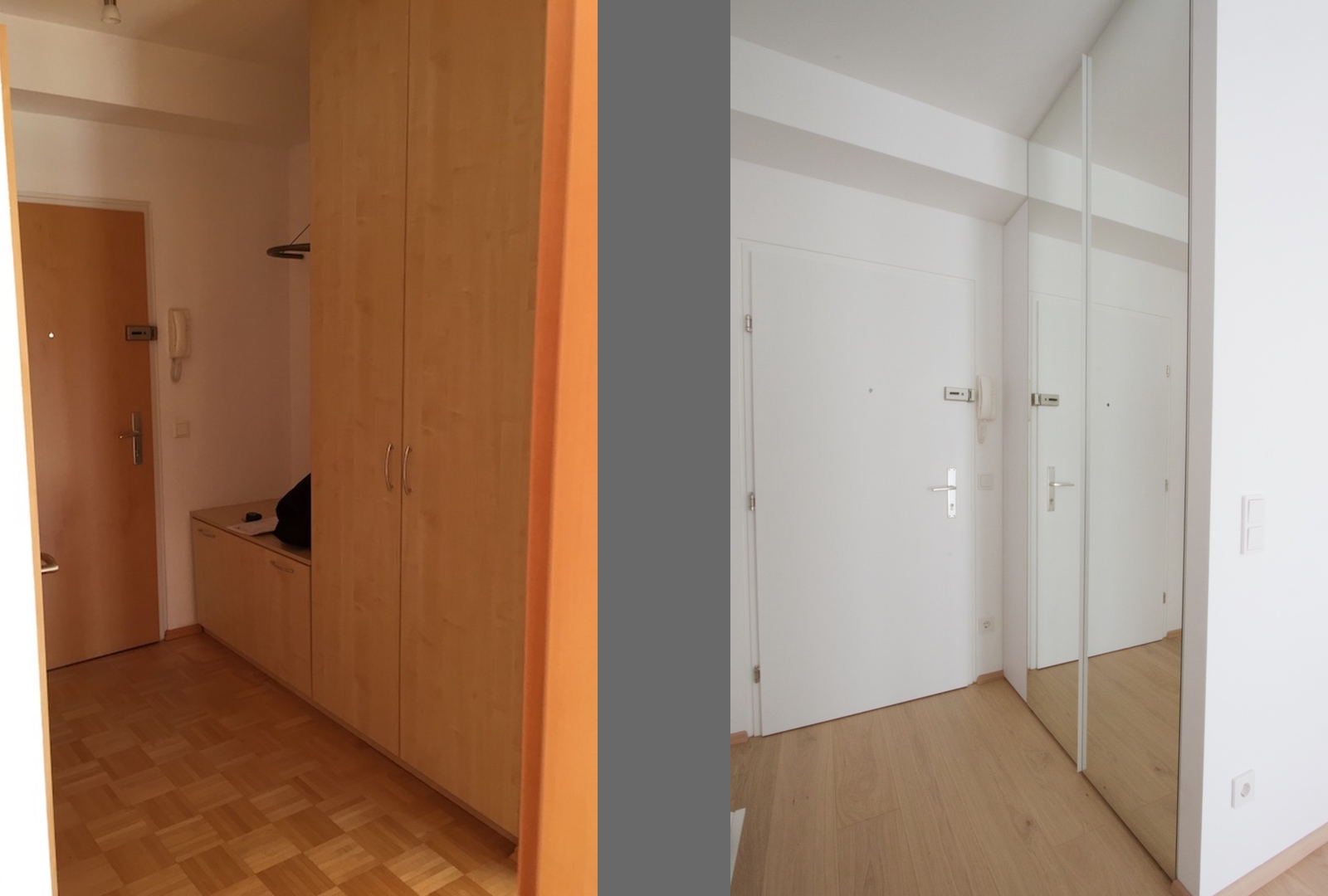 Rechts/right:
Ein Spiegel öffnet den Raum. / A mirror broadens the room.
Aus bunt und raumgreifend wird weiße Eleganz.
Instead of a multicolored bulky block a breeze of white elegance spreads its charm.